When you're hungry for great Homemade Ice Cream, be sure to stop by Big Olaf Creamery in Lakewood Ranch.
Our Premium Ice Cream is made with the finest ingredients. You will never hear the words "good enough" because good enough is not good enough. Every delicious scoop we prepare for you is our way of saying you deserve the best!
 
At Big Olaf - be believe in treating every customer that walks though our door like they are a member of our family. We have created a warm and friendly atmosphere where you can enjoy Sarasota's favorite ice cream with family and friends.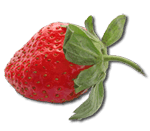 After a taking a leisurely stroll and exploring the many unique shops in Lakewood Ranch, what could be better than relaxing with a tasty freshly made waffle cone overflowing with your favorite flavor (or flavors) of ice cream?
We have something for everyone.
We offer more than 50 flavors of Ice Cream including Premium Ice Cream, Italian Ice and Soft Serve Self Serve Frozen Yogurt.
Sugar free flavors are also Available.
You can enjoy your favorite Ice Cream Flavors choosing cups, Cake cones, Waffle cones and our homemade waffle bowls.
We also create for you our specialties: Delicious Brownie a la Mode, Amazing Banana Splits and the best Sundaes, Milkshakes, Malts, Floats, Coolers and Real Fruit Smoothies you can ever find.

You can even special order your favorite Ice Cream or Frozen Yogurt Cake.
We offer a huge selection of candies, chocolate dipped treats, hot fudge and a top quality assortment of chocolate.